4.00 star(s)
Rating: 4.00/5 1 Vote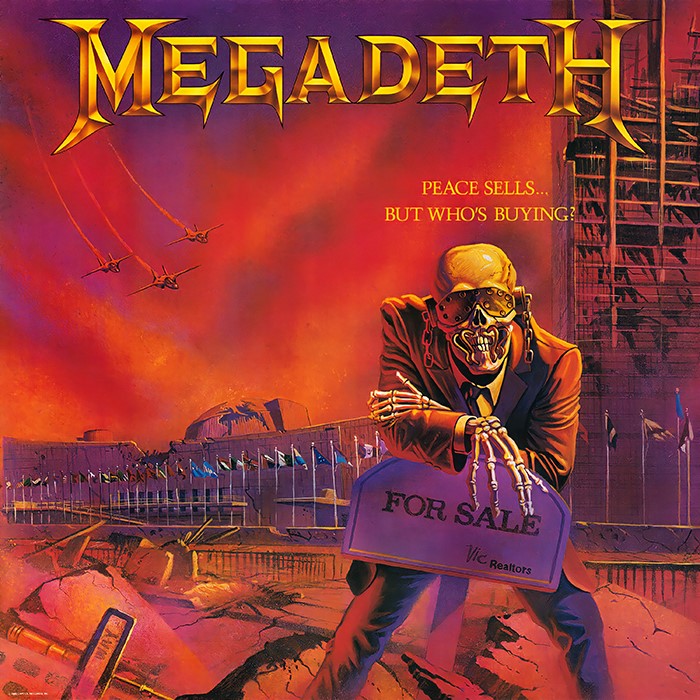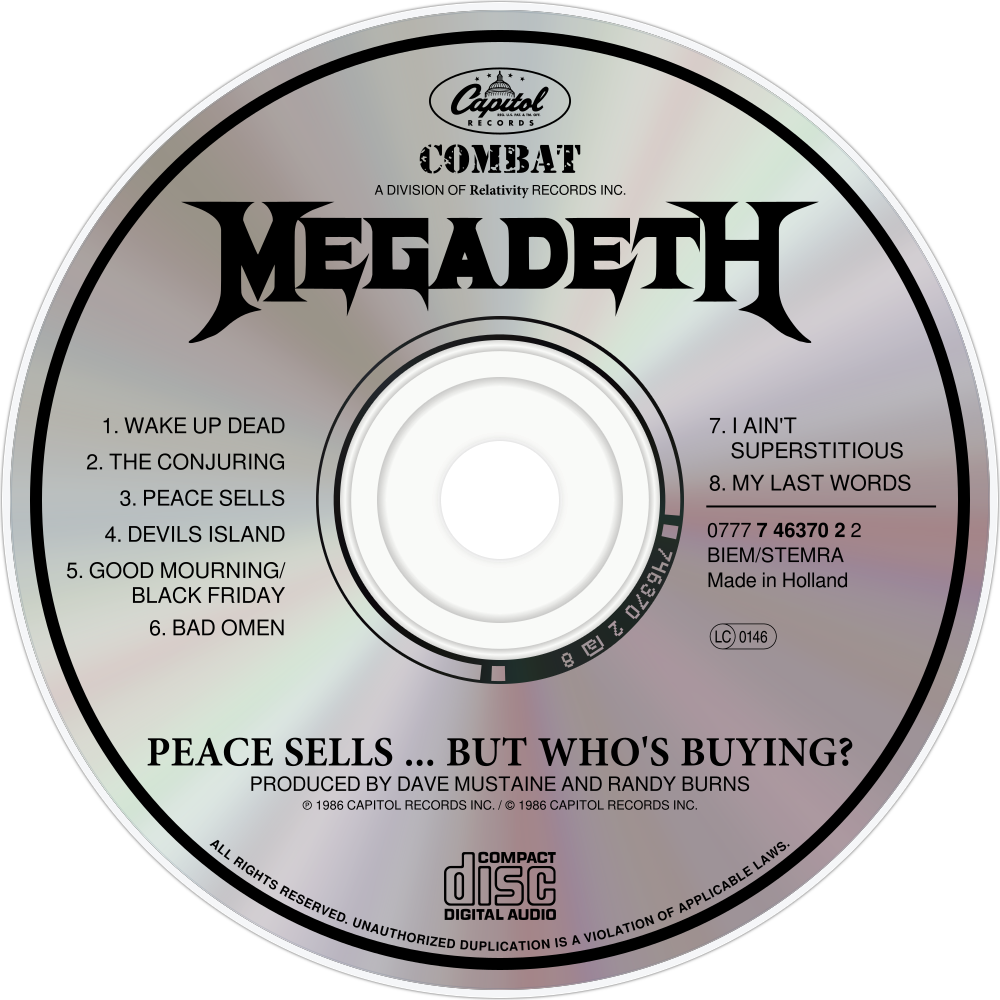 Title:
Peace Sells... But Who's Buying?
Artist:
Megadeth
Genre:
Thrash Metal
Released:
1986
Tracks:
1 - Wake Up Dead - 3:40

2 - The Conjuring - 5:04
3 - Peace Sells - 4:04

4 - Devils Island - 5:05
5 - Good Mourning / Black Friday - 6:41
6 - Bad Omen - 4:05
7 - I Ain't Superstitious - 2:46
8 - My Last Words - 4:47
Overview:
Peace Sells... but Who's Buying? is the second studio album by American heavy metal band Megadeth, released in October 1986. The project was originally handled by Combat Records, resulting in the first mix of the album by co-producer Randy Burns. Capitol Records then bought the rights to the album and another producer, Paul Lani, was hired to mix it himself. In 2004 the album was remixed and remastered by Megadeth frontman Dave Mustaine, with extensive liner notes detailing the album's background. In 2011 the three different versions were reissued as part of the album's 25th anniversary celebration. All of them, besides the 2004 mixes, feature new remastering.
Peace Sells... has been listed as one of the 1001 Albums You Must Hear Before You Die and is highly regarded as a thrash metal classic. It is the last album to feature Gar Samuelson on drums, and the last until The System Has Failed to feature Chris Poland on lead guitar.