0.00 star(s)
Rating: 0.00/5 0 Votes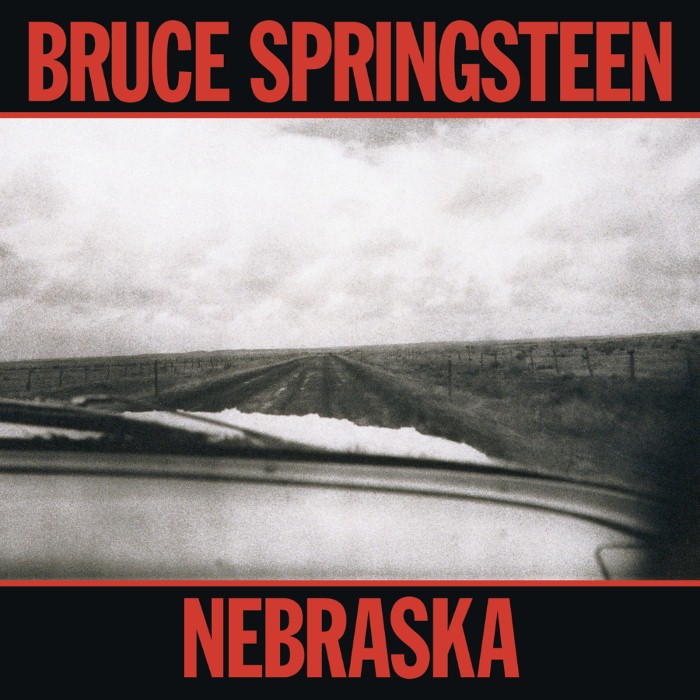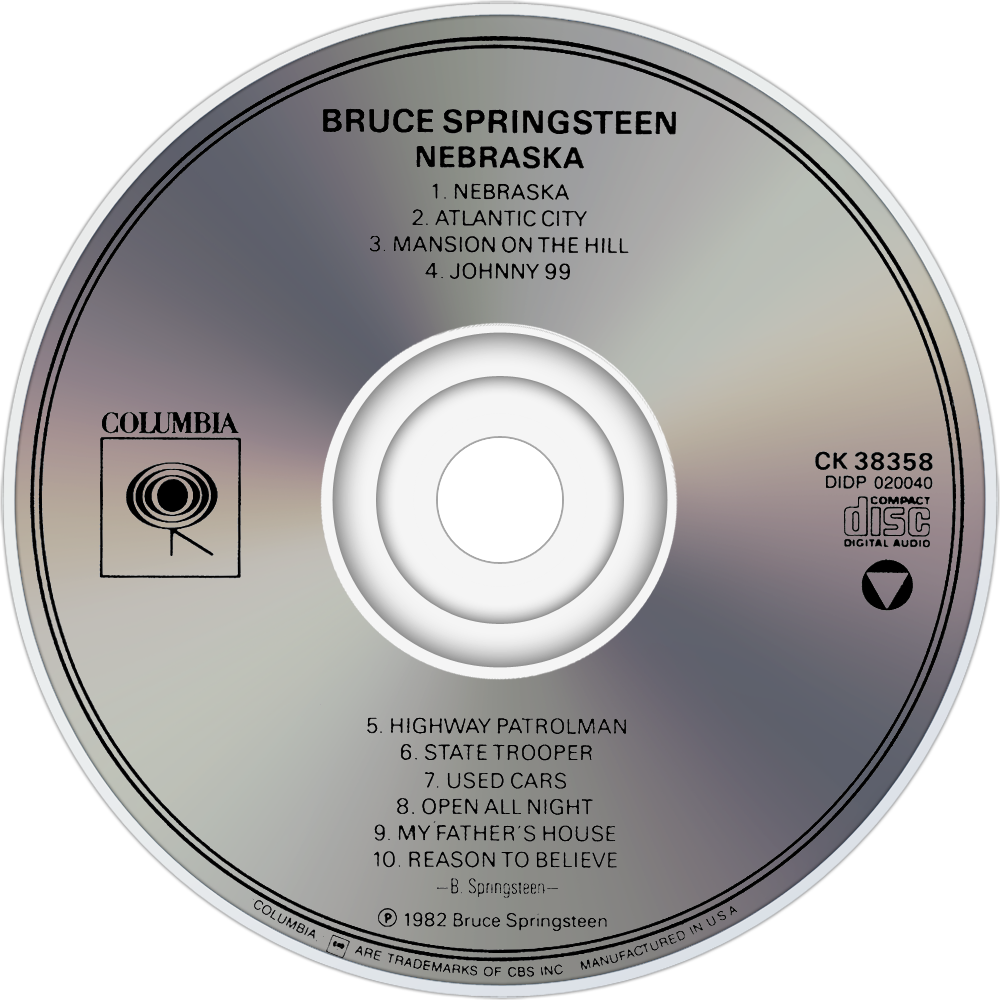 Title:
Nebraska
Artist:
Bruce Springsteen
Genre:
Rock
Released:
1982
Tracks:
1 - Nebraska - 4:32

2 - Atlantic City - 4:00

3 - Mansion on the Hill - 4:08

4 - Johnny 99 - 3:43

5 - Highway Patrolman - 5:40

6 - State Trooper - 3:17

7 - Used Cars - 3:10

8 - Open All Night - 2:58

9 - My Father's House - 5:07

10 - Reason to Believe - 4:08

Overview:
Nebraska is the sixth studio album by Bruce Springsteen, released in 1982 on Columbia Records.
Sparsely-recorded on a cassette-tape Portastudio, the tracks on Nebraska were originally intended as demos of songs to be recorded with the E Street Band. However, Springsteen ultimately decided to release the demos themselves. Nebraska remains one of the most highly-regarded albums in his catalogue. The songs on Nebraska deal with ordinary, blue collar characters who face a challenge or a turning point in their lives. Unlike his previous albums, very little salvation and grace is present within the songs.
Initially, Springsteen recorded demos for the album at his home with a 4-track cassette recorder. The demos were sparse, using only acoustic guitar, electric guitar (on "Open All Night"), harmonica, mandolin, glockenspiel, tambourine, organ and Springsteen's voice.
Springsteen then recorded the album in a studio with the E Street Band. However, he and the producers and engineers working with him felt that a raw, haunted folk essence present on the home tapes was lacking in the band treatments, and so they ultimately decided to release the demo version as the final album. Complications with mastering of the tapes ensued because of low recording volume, but the problem was overcome with sophisticated noise reduction techniques.
Springsteen fans have long speculated whether Springsteen's full-band recording of the album, nicknamed Electric Nebraska, will ever surface. In a 2006 interview, manager Jon Landau said it was unlikely and that "the right version of Nebraska came out". But in a 2010 interview with Rolling Stone, E Street Band drummer Max Weinberg praised the full band recording of the album as "killing." Somewhat different band arrangements of most of these songs were heard on the 1984-1985 Born in the U.S.A. Tour and have been played in various guises ever since.
Other songs demoed during the Nebraska sessions include "Born in the U.S.A.," "Downbound Train," "Child Bride" (later retitled "Working on the Highway"), "Pink Cadillac" and more. Some have leaked on bootlegs.