0.00 star(s)
Rating: 0.00/5 0 Votes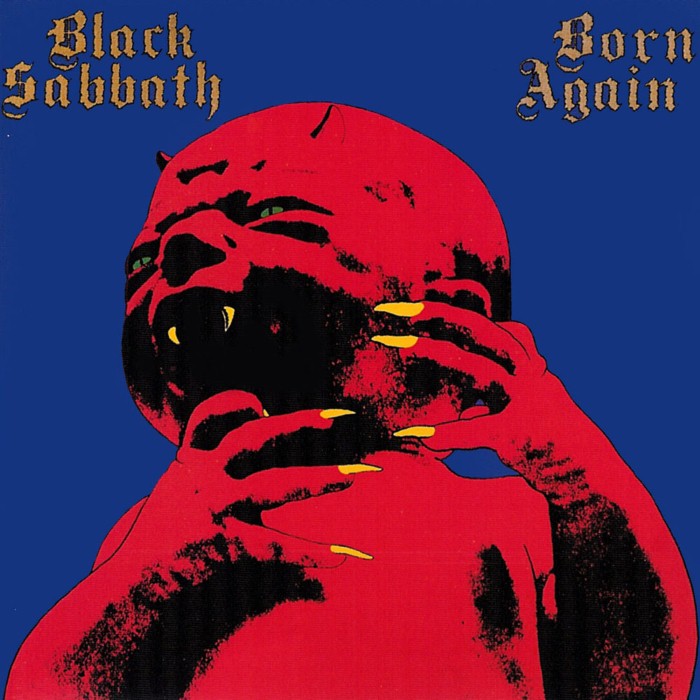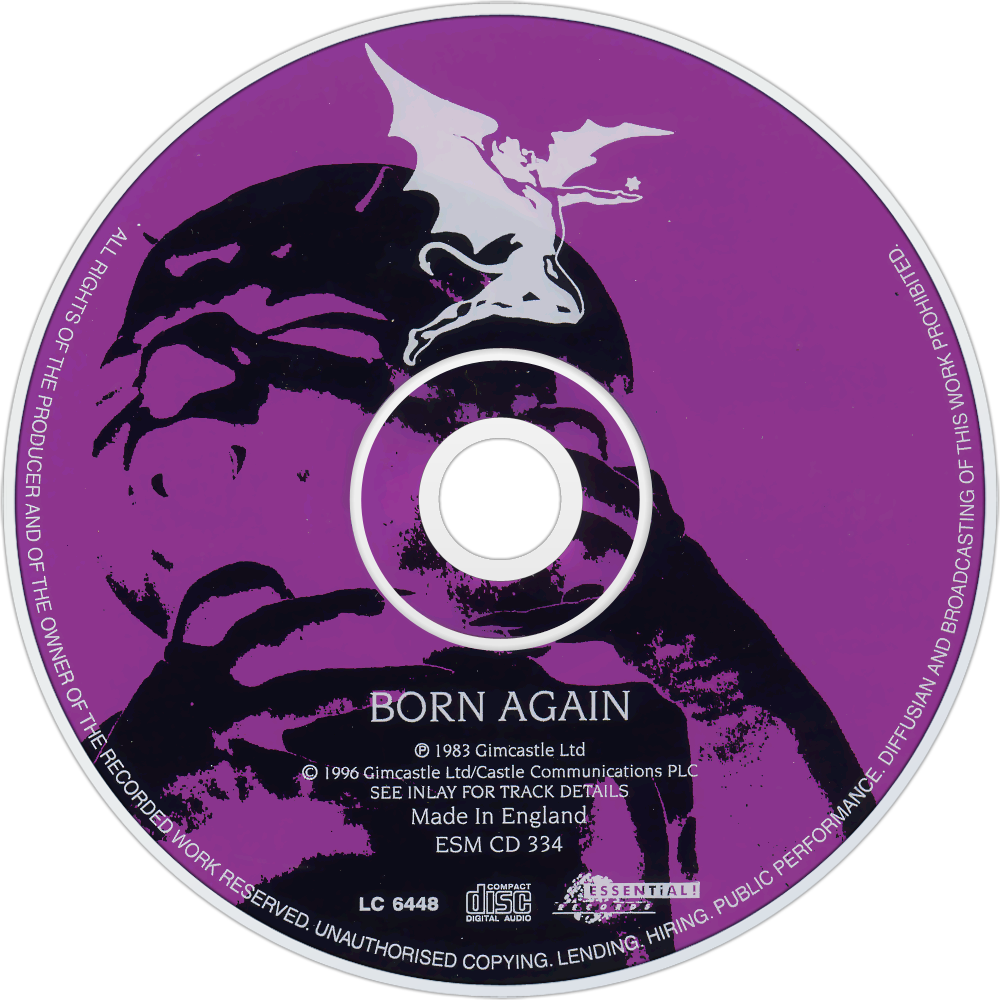 Title:
Born Again
Artist:
Black Sabbath
Genre:
Heavy Metal
Released:
1983
Tracks:
1 - Hot Line - 4:54
2 - Keep It Warm - 5:44
3 - The Fallen - 4:28
4 - Digital Bitch - 3:44
5 - Stonehenge - 4:55
6 - Trashed - 3:46
7 - Zero the Hero - 9:10
8 - Born Again - 6:33
9 - Disturbing the Priest - 5:47
Overview:
Born Again is the eleventh studio album by English heavy metal band Black Sabbath, released in August 1983. It is the only album the group recorded with lead vocalist Ian Gillan.
It has been panned by critics, but reached #4 in the UK charts as well as the top 40 in the United States.
The CD version of this album is available in the United States. In May 2011, a 2-disc Deluxe Edition of the album was released in the UK by Sanctuary Records.Born Again was the only album by Black Sabbath featuring Ian Gillan, a then former vocalist for Deep Purple who was at the time a solo artist, on vocals. The band's guitarist, Tony Iommi, has said that the group fired their previous vocalist, Ronnie James Dio, and considered such possible replacements as Robert Plant (formerly of Led Zeppelin) and David Coverdale (also a former Deep Purple singer, now with Whitesnake), before they settled on Gillan. Gillan had first turned down the offer to join Black Sabbath, but his manager later convinced him to meet with Iommi and the band's bass guitarist, Geezer Butler. Iommi and Butler met with Gillan at The Bear public house in Oxford and Gillan officially joined the band in February 1983. The album also featured Bill Ward, the original Black Sabbath drummer who was newly sober. Ward has said that he enjoyed making the album.
Black Sabbath began recording the album in May 1983 at The Manor Studio.