Some of you might remember and some of you might not remember these cartoons from the '80s. They didn't last long at all. The most was two seasons.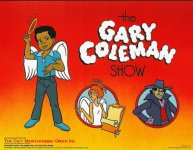 The Gary Coleman Show only ran for for 13 episodes in 1983. The character of Andy LeBeau was a spin-off character from Coleman's television film
The Kid with the Broken Halo
(1982). In each episode, Andy was dispatched to help a child in need and resolve his problem by his supervisor and fellow angel, Angelica. The antagonist in each episode was Hornswoggle, who tried to make Andy's mission more difficult, usually by getting him to make the wrong choice or by otherwise complicating the mission. It was up to Andy to correct whatever mistakes he made and foil Hornswoggle's plans.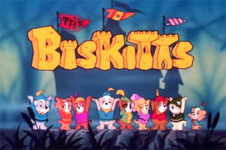 The Biskitts was a cartoon producer fed by Hanna Barbera and ran for a season. Only 13 episodes were produced. It didn't captivate the younger audience. The Biskitts are a group of tiny anthropomorphic dogs who live on Biskitt Island and are committed to guarding the crown jewels of Biskitt Castle.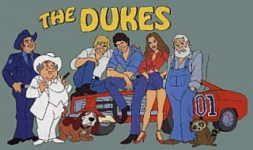 The Dukes was a cartoon based on the tv show the Dukes of Hazards that aired on Saturday mornings. It ran from February to October in 1983. It didn't stand a chance.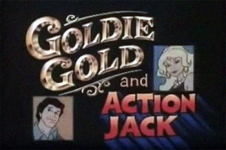 Goldie Gold and Action Jack was a Saturday morning cartoon that ran for a single. adventures of Goldie Gold, a blond-and-beautiful teenage heiress whose late parents left her a newspaper called
The Gold Street Journal
and her boyfriend, ace reporter "Action Jack" Travis, who works very closely with Goldie and her Cocker Spaniel, Nugget.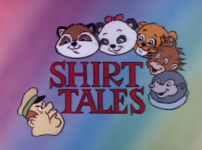 Shirt Tales managed to run for 2 seasons. The animated
Shirt Tales
cartoon featured
Tyg Tiger
(in orange), Pammy Panda , Digger Mole, Rick Raccoon and Bogey Orangutan Bogey's voice was similar to Humphrey Bogart's hence the name.They lived in Oak Tree Park and wore shirts that flashed various brightly lit messages which reflected the characters' thoughts. They spent their time teasing the park custodian, Mr. Dinkel, and battling crime in and out of their hometown of Mid City. They zipped around the world in a vehicle known as the STSST (Shirt Tales' SuperSonic Transport) which could operate as a car, jet, boat, submarine, and other forms of transportation.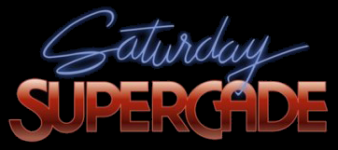 Was a cartoon that ran for two seasons. Each episode was about video game character like Pitfall Harry, Frogger, Donkey Kong with Mario and more.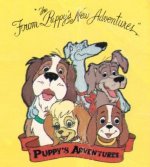 The Puppy's Further Adventures which was originally known as The Puppy's New Adventures ran for 2 seasons. Basically about a young dog that took an orphan boy puppy under his wing.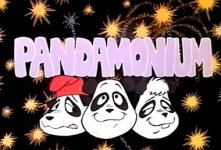 Pandemonium was a Saturday morning cartoon that for one season. When an evil alien named Mondraggor (voiced by William Woodson) attempted to steal an ancient object called the Pyramid of Power, the pyramid shattered into many pieces, which scattered around the world. Each week, Mondraggor would race against two human siblings, Peter and Peggy Darrow, who were accompanied by three talking pandas named Chesty, Timothy, and Algernon, who were irradiated by the Pyramid's magic. The three of them can unite to form Poppapanda, a being with supernatural power.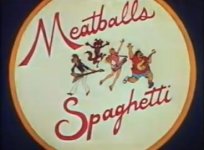 Meatballs and spaghetti was a Saturday morning cartoon that ran for one season. It was the last cartoon that had a laugh track. The series centered on Meatballs & Spaghetti, a husband-and-wife singing duo who roamed the country in a mobile home with their friend Clyde (who was their bassist), and their dog Woofer (who was their drummer). It was considered a total failure.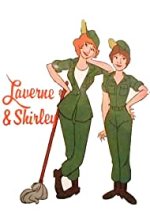 Laverne and Shirley in the Army was a based off the tv show Laverne and Shirley That ran for two seasons. comedic antics of roommates Laverne DeFazio and Shirley Feeney as privates with the U.S. Army. They wind up getting involved in clandestine escapades with their immediate superior, a pig named Sgt. Squealy, who is always threatening to report them to his superior, Sgt. Turnbuckle.