0.00 star(s)
Rating: 0.00/5 0 Votes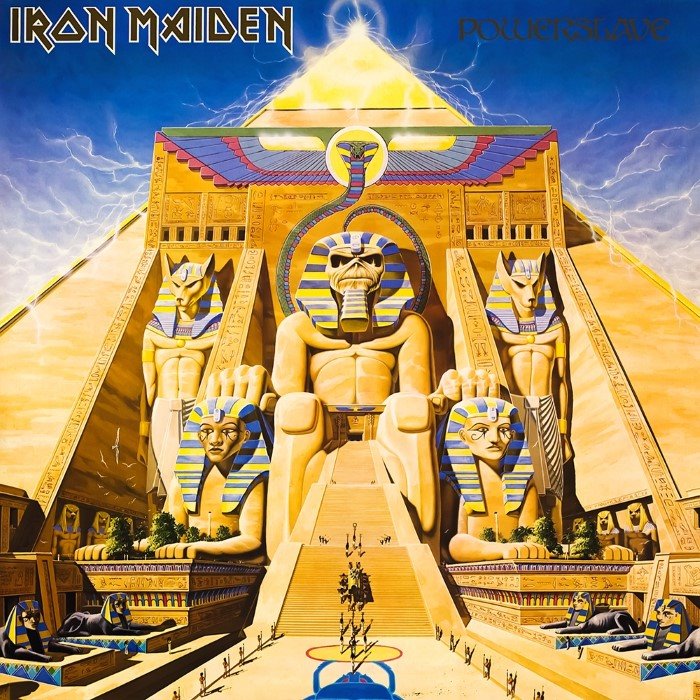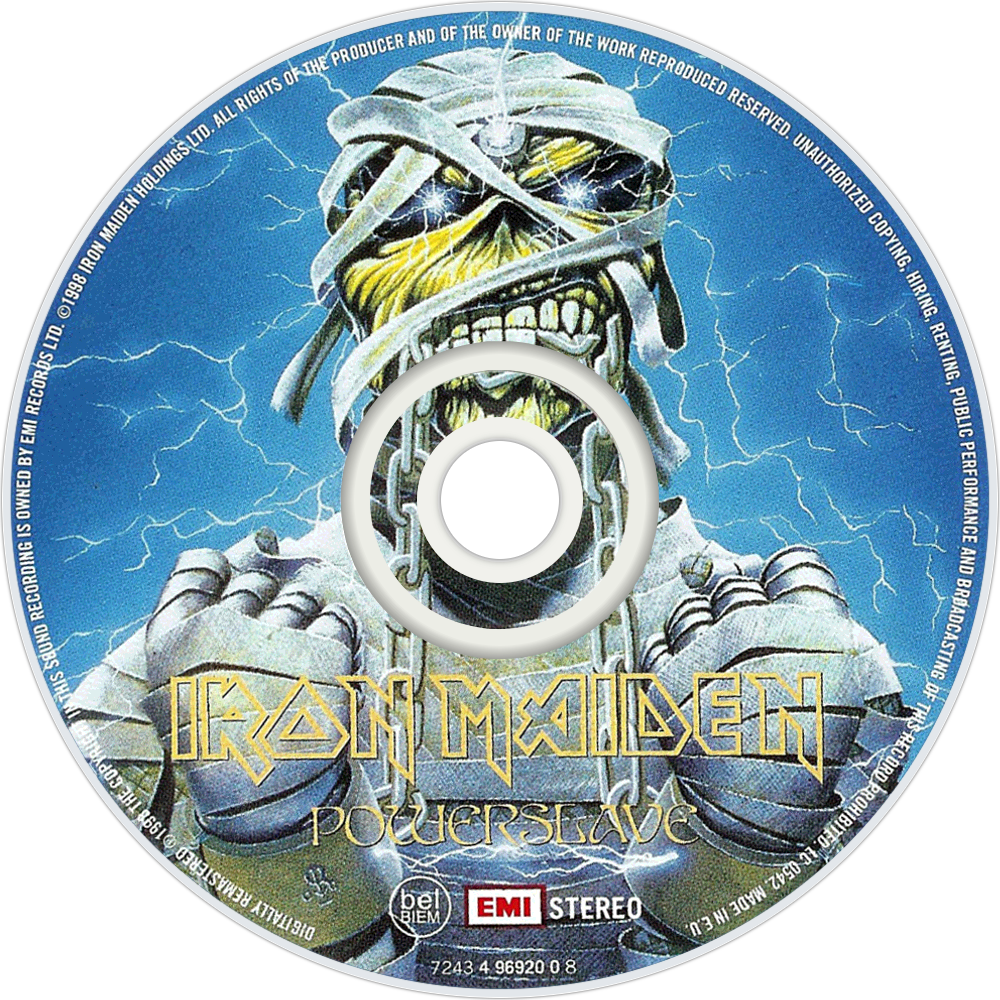 Title:
Powerslave
Artist:
Iron Maiden
Genre:
Heavy Metal
Released:
1984
Tracks:
1 - Aces High - 4:32
2 - 2 Minutes to Midnight - 6:03

3 - Losfer Words (Big 'Orra) - 4:15
4 - Flash of the Blade - 4:05
5 - The Duellists - 6:07
6 - Back in the Village - 5:02
7 - Powerslave - 7:11
8 - Rime of the Ancient Mariner - 13:39
Overview:
Powerslave is the fifth studio album by the English heavy metal band Iron Maiden, released on 3 September 1984 on EMI in Europe and its sister label Capitol Records in the U.S. (it was re-released by Sanctuary/Columbia Records in the U.S. in 2002).
It is notable for its Ancient Egyptian theme displayed in the cover artwork, lifted from the title track, which was carried over to the album's supporting tour. The World Slavery Tour began in Warsaw, Poland on 9 August 1984, and is widely regarded as being the band's longest and most arduous to date, as well as leading to the live album Live After Death.
The release also contains a musical re-telling of Samuel Taylor Coleridge's "The Rime of the Ancient Mariner", which uses pieces of the original poem as lyrics and is, furthermore, Iron Maiden's longest song to date (at 13 minutes and 42 seconds in length).
Powerslave is also notable as being the band's first album to feature the same lineup as the previous one, which would remain intact for two further studio releases.
"2 Minutes to Midnight" and "Aces High" were released as singles.